Therapy should be life-changing.
For many, this means finally addressing past hurt or trauma. Perhaps it is discovering what holds you back from living your greatest life and reclaiming your joy, vitality, and vibrancy.
For individuals, it can mean:
Rejecting a life that is just "okay"
Moving closer towards deeper, fulfilled, and meaningful living
Discovering who you truly are and what you are capable of
For couples, it can mean:
Finally resolving what gets in the way of understanding each other
Moving through past hurt or injury that occurred in the relationship
Growing together towards mature, sophisticated, adult communication and love
Therapy requires effort.
Therapy can be incredibly powerful. Regardless of your struggles, I work best with people who are willing to face all parts of their experience – and themselves – in order to grow.
This work requires effort. My clients and I have found that the more you give, the more you ultimately receive.
I work alongside you, encouraging you, trouble-shooting with you, and sometimes lovingly challenging you to show up more completely so that you may know your own strength, capacity, and wellness.
About Me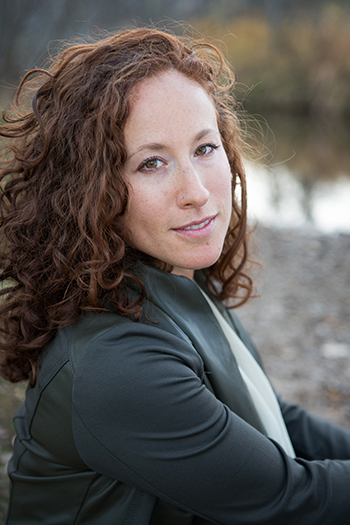 I have found profound meaning in working with a diverse range of people, from incarcerated youth to adults, couples, families, and groups. I love working with members of the LGBTQ community and folks who are spiritually inclined.
My experience includes working with: trauma, depression, anxiety, spirituality, life transitions, loss and grief, sexuality and intimacy, conflict resolution, addictions, eating disorders, and personal growth.
I am trained in many different modalities, but everything I do is rooted in my own personal practice of mindfulness, or approaching what's happening with a curious, nonjudgmental attitude. I am also trained in Emotionally Focused Therapy for Couples (EFT), which I have found to be deeply powerful in getting to the heart of the matter for couples and individuals alike.
I have also facilitated various groups for survivors of childhood sexual abuse, addiction recovery based in mindfulness, Dialectical Behavior Therapy (DBT), meditation, and more.
As a seasoned yoga and meditation teacher, I often bring in an experiential and body-based approach to therapy, because it is only by feeling our own unique struggles and joys that we can tap into the common intelligence of what it means to be human. Additionally, it is by exploring and reclaiming the various, disowned parts of ourselves that allows us to move towards a fuller, freer, and more whole expression of who we truly are.
I live in Boulder, CO, with my partner and sweet, mischievous dog. Like most Coloradans, I love spending time outside. I also teach yoga, dance, and write. I laugh as easily as I cry.
Credentials
Licensed Professional Counselor (LPC) .0013581
Master of Arts in Transpersonal Counseling Psychology, May 2014 – Naropa University, Boulder, CO
Bachelor of Fine Arts, Concentration in Theatre, June 2008 – New York University, New York, NY
Professional Certifications, Registrations, and Trainings
Emotionally Focused Therapy for Couples, September 2017: Jim Thomas, Denver, Co
Internal Family Systems: Trauma and Legacy Burdens, September 2017: Dick Schwartz, Boston, MA
LifeSpan Integration Level One Training, January 2017 : Cathy Thorpe, Salt Lake City, Utah
Freedom to Fight: Essential Skills for Transforming Conflict with Confidence, February 2017, Ten Directions, Denver, CO
Foundational Anti-Oppression Concepts using Theatre of the Oppressed, November 2015, Transformative Alliances LLC, Denver CO
Meditation Instructor Training, January 2014, Naropa University, Boulder, CO
Introduction to Spiral Dynamics, November 2013, Noeticus Counseling Center and Training Institute, Denver, CO
Pragmatic Experiential Therapy for Couples, September 2013, Noeticus Counseling Center and Training Institute, Denver, CO
Dialectical Behavior Therapy (DBT), July 2013, Noeticus Counseling Center and Training Institute, Denver, CO
Qualified Medication Administration Person (QMAP) Training, September 2012, Mental Health Partners, Boulder, CO
Hospice End-of-Life Care Training, September 2009,Visiting Nurse Services, New York, NY
Yoga Teacher Certification (500 hours), June 2009, ISHTA Yoga Studio, New York, NY